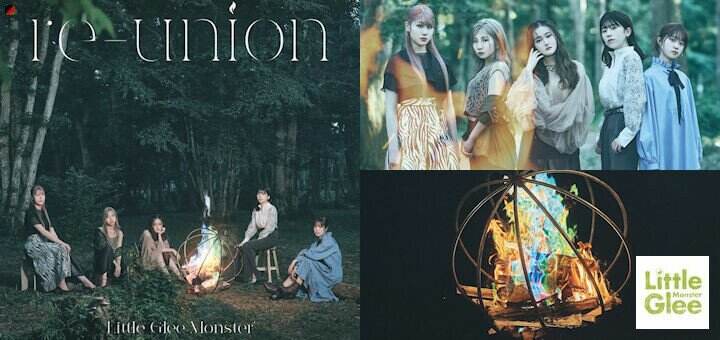 GwiGwi.com Grup Jepang Little Glee Monster telah merilis cover art untuk mini album re-union mereka yang akan datang.
Dalam album tersebut, grup tersebut menghadapi pergolakan setengah tahun terakhir setelah anggota LGM Hasegawa Serina harus istirahat karena alasan kesehatan pada awal Desember 2020.
Waktu itu diproses dalam dua lagu Kimi to ire ba dan REUNION dan tampil bersama dengan lagu Whenever you call dari iklan Michi wa Jibun de Tsukuru 2021 Spring dari Starts Group dan VIVA. Mini album tersebut akan dirilis pada 22 September 2021.
Kimi to ire ba complete ver.
REUNION
Cover
First Press Limited Edition A
First Press Limited Edition B
Regular Edition
Tracklist:
CD
M1: Kimi to ire ba complete ver.
M2: REUNION
M3: Whenever You Call
M4: VIVA -Live On 2021.06.28-
M5: Kimi to ire ba
Blu-ray
Limited A: Little Glee Monster Arena Tour 2021 Dearest Live on 2021.01.28 Nippon Budokan
Limited B: Little Glee Monster Arena Tour 2021 Dearest Future Live on 2021.04.18 Saitama Super Arena
AKB48i
Artikel Asli